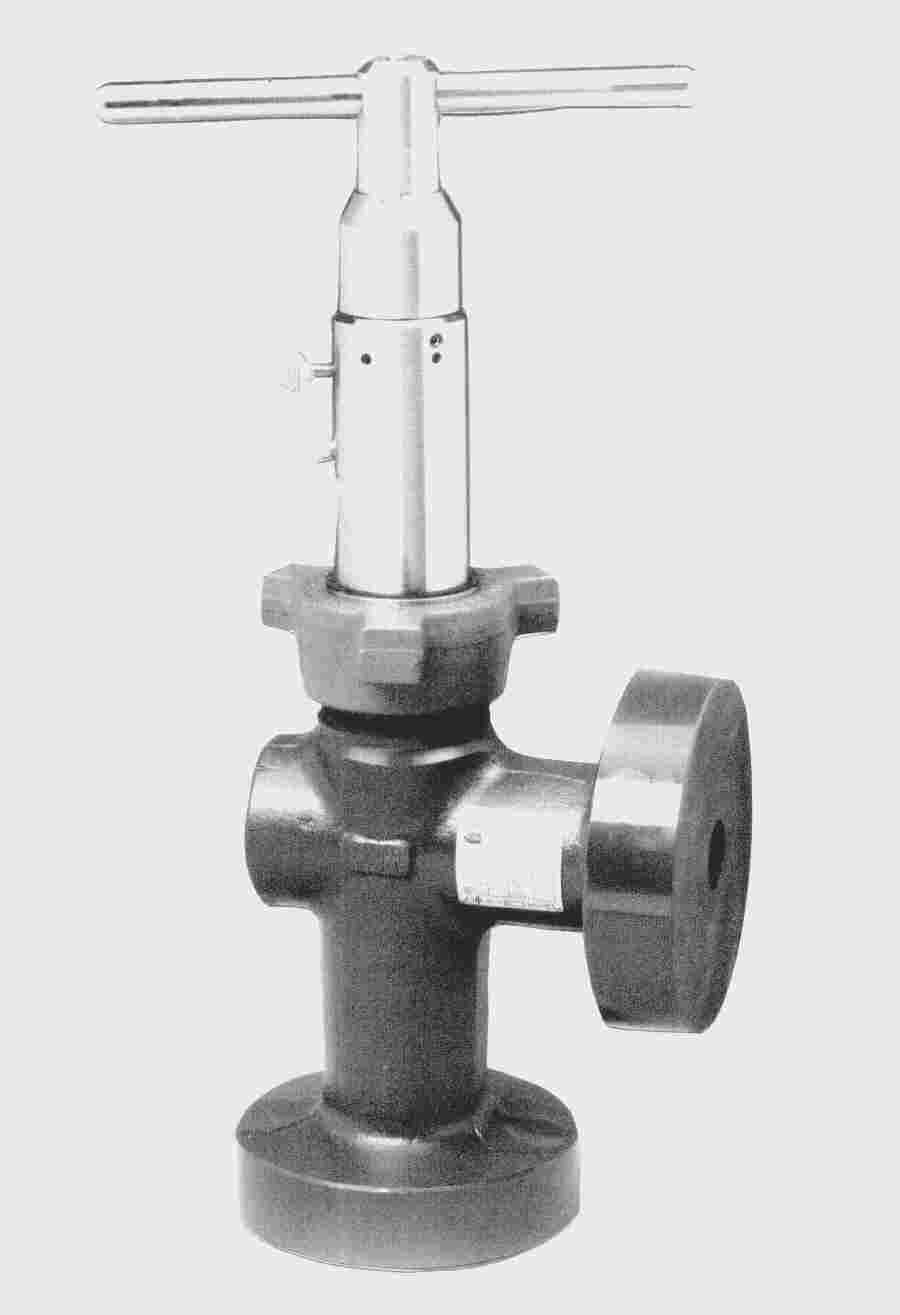 B2 Series: Absolute fluid control and full valve life
BST's B2 series choke is recognized as the new industry leader in production fluids control. The B2 choke is designed for high performance and extended use throughout the life of the well. Choke trim is available in three sizes. The body can accept 2" through 4" end connections. For severe service, BST uses highly abrasion resistant tungsten carbide trim to control high differentials and particulates.
Features:
• Modular construction for easy withdrawal of bonnet, stem, and seat for inspection or repair without removing body from line.
• Easy to read indicator sleeve, calibrated in 64ths of an inch for accurate control.
• Knock off hammer wing nut secures trim module assembly and allows quick and easy inspection of stem and seat without altering valve settings.
• Double self-energized Teflon stem seals create bubble tight seal in stem, ensuring long life and smooth manual operation, even after years of rugged use.
• Grease fitting allows lubrication of stem threads.
• All internal, wetted parts constructed of 17-4 PH stainless steel.
• 4130 alloy steel body and bonnet; corrosion resistant alloys optional.
• Full 2" trim standard, with 1½" and 1¾" optional.
• Available in a wide variety of end connections (buttweld, socketweld, threaded NPT/LP, API 6B or ANSI B16.5 flanges) and sizes (2", 3" or 4").
• 5,000 psi maximum working pressure; higher pressure ratings optional.
• Fully open setting withdraws the stem entirely out of the flow path, eliminating any line restriction through the choke.
• Designed and manufactured in compliance with API Spec 6A.
• Suitable for NACE MR-01-75 applications.
• Contact BST Engineering for standard centerline to flange face dimensions.
• Standard temperature range (with Viton O-rings): -20°F to +400°F (to 500°F with Aflas O-rings and pressure derating per ANSI B16.5).
To calculate liquid flow through a B2 choke, click here.
To calculate gas flow through a B2 choke, click here.