Please allow us to introduce you to BST Lift Systems, Inc.
BST is a privately owned California corporation with its facilities located in Ventura, California, USA. BST manufactures and markets a limited variety of oil field related equipment. Included are conventional (tubing retrievable) and wire line retrievable gas lift valves and conventional and sidepocket gas lift mandrels, along with water flood and chemical injection mandrels and valves. BST also manufactures flow control chokes for injection, production, and water flood. It also manufactures coiled tubing gas lift equipment, chamber lift equipment, and other completion hardware. BST began its operations in 1981 and has operated continuously under the same ownership and management since then.
BST maintains its administrative offices and manufacturing facility in Ventura, California, USA.
BST has a full manufacturing and production facility, with two Mori Seiki CNC lathes, one Mori Seiki CNC 4-axis mill, three manual lathes, and two manual mills, along with an automatic production saw, a Lepel 2.5 KW brazing station, a heat treating furnace with quench and temper capabilities, grinders and polishers, a production bead blaster, manual and hydraulic arbor presses, and a fully equipped tooling shop.
BST also maintains a well-equipped ANSI/ASME certified welding shop, with full TIG capabilities for all common oilfield materials.
BST maintains both an on-site 10,000 psi hydrotesting facility and a full gas lift valve repair shop. The hydrotesting facility has the capability to pressure test gas lift mandrels, flow control chokes, tubing, subsurface safety systems, and chamber lift equipment. The gas lift valve repair shop has the capability to repair and set both BST's and any manufacturer's gas lift valves.
BST maintains a well-stocked inventory of all commonly used parts for its flow control chokes and gas lift valves. Parts not in inventory can usually be supplied within 2 weeks or less.
BST maintains a quality assurance program that meets the requirements of API Q1 and is compliant with ISO 9001. The program includes all functions of BST's operations, including such functions as order input, design documentation and retrieval, material requisition and stocking, work order generation and routing, manufacturing and assembly, part and assembled product testing, inventory control, shipping, and accounting. Full material and process certification is available for any product.
BST's major emphases have been in developing low bottom hole pressure, maximum draw down, maximum production, maximum efficiency systems for oil production. It has an active research and development program, concentrating on new products, using cutting edge technologies and materials. Rather than attempting to produce a very wide range of products for all needs, BST has targeted specific markets and then applied innovative solutions to produce high quality products to meet the needs of those markets.
BST's Key People
The President and General Manager of BST is Mr. Bill Becker. Mr. Becker has 50 years of experience in the marketing, design, application, and manufacture of oil field equipment. He was previously employed by Chevron, Continental Oil, Teledyne Merla, and Macco/Schlumberger. He holds 3 patents for oil field equipment, with other patents pending. He has given seminars on gas lift theory and practice in Asia, South America, and the USA.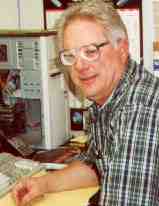 The Engineering Manager is Mr. David Tucker. Mr. Tucker has been with BST since 1983. He has over 35 years of professional experience in mechanical, hydraulic, and pneumatic engineering design. He has designed many of the mathematical models used by BST's engineering department, has been involved in all of BST's new product designs, and holds one patent for coiled tubing equipment, with other patents pending.
History of BST Lift Systems
BST Lift Systems was formed in 1981 by Bill Becker, Chuck Swafford, and Tim LaPrelle in Ventura, California, USA, and incorporated under the laws of the State of California. It was originally conceived of as an oil tool service company, repairing and refurbishing gas lift valves and gas lift mandrels. At that time, BST's common repair parts for various manufacturers' gas lift valves were made by approved vendors under contract to BST.
In 1982, BST designed, manufactured, and supplied its first high pressure (10,000 psi) injection mandrels to Otis/Halliburton. Also in 1982, BST moved to larger quarters in Ventura, acquiring an improved gas lift shop, assembly area. and test facilities, and adequate space for administration, accounting, sales, engineering, production control, quality assurance, and an enclosed inventory. In the same year, BST introduced its B1 series of superior wellhead flow control chokes, incorporating proven aerospace materials, such as 17-4 stainless steel in the stems and seats, and 4130 chrome-moly alloy steel in the bodies and bonnets. BST also designed and manufactured its own line of latches, orifice valves, and nitrogen charged gas lift valves.
In 1983, BST began to acquire its own in-house manufacturing capabilities, with the acquisition of two CNC lathes and a variety of manual mills, lathes, and other production equipment, including the in-house capability to braze gas lift valve bellows assemblies and stem assemblies. This allowed BST to satisfy all of its major manufacturing requirements in its in-house facilities, making gas lift valves, gas lift mandrels, standing valves, seating and locking nipples, Y-tools, production chokes, injection chokes, and high temperature steam chokes, along with a wide variety of other standard and custom oil production tools.
In 1984, BST introduced its B2 series flow control chokes, offering modular trim packaging and a forged, unitized body.
In 1985, BST received a patent for its dual packer subsurface safety system, for use in offshore wells. This patent also covered the unique dual-bore whip stock tool.
By 1986, BST's staff had grown to include over 40 employees, and was the largest West Coast manufacturer of gas lift valves and flow control chokes. BST had by this time supplied its gas lift valves, mandrels, and chokes to all of the offshore platforms of all of the major oil producers in the environmentally sensitive Santa Barbara Channel, including Exxon, Chevron, Shell, and Arco. BST also acquired California Wireline Service.
In that same year, BST introduced its BE2.75-3A and B1-2SM series flow control chokes. Chevron subsequently used BE2.75-3A and B1-2SM series chokes on every new completion on their platforms in the Santa Barbara Channel.
In 1988, the American Petroleum Institute (API) licensed BST under its Q1 and Spec 6A to apply the API monogram to BST's flow control chokes, signifying complete compliance with API's requirements for wellhead chokes.
In 1991, BST introduced its B1.5 series flow control chokes, with the EZ-VU handle and improved flow capacity in the same external body dimensions as the B1 series chokes. This was able to take the place of competitors' larger, more expensive chokes in most applications.
In 1992, BST developed and introduced its B1HTG high temperature steam choke, capable of controlling media at up to 800°F. Many of these chokes are now in use in the San Joaquin Valley of Southern California.
In 1993, the Marine Division of Bureau Veritas certified BST's B1 series chokes for use offshore on platforms in the North Sea. BST has been supplying flow control chokes to the North Sea, Europe, the Near East, and North Africa through its agent in England.
During that same year, BST began design and construction of its first CTM coiled tubing sidepocket mandrels, coiled tubing CTMW concentric mandrels, valves and latches for use with those mandrels, and coiled tubing subsurface safety systems. The BOK-3 running/pulling tool was developed for use with the CTM series mandrels. These new designs were featured in an issue of World Oil Magazine.
Between 1995 and 1998, BST successfully defended its CTM series coiled tubing sidepocket and CTMW concentric mandrel designs against an alleged patent infringement suit filed by Camco International. BST subsequently received a patent for its CTM series coiled tubing sidepocket mandrel design.
In 1996, BST provided a technical consulting team and provided marketing consulting for Itochu's Tokyo and Houston offices in China for the China National Petroleum Corporation. This team evaluated the use of corrosion resistant alloys in China, and was under a service contract to Itochu during 1997-1998.
In 1997, BST acquired a 4-axis CNC vertical mill, significantly augmenting its overall manufacturing capabilities.
Between 1996 and 1998, BST also designed, manufactured, and supplied almost 200 high pressure, slim hole side pocket gas lift mandrels and over 200 T-1.0 latches to ARCO Alaska for use in the Kuparuk field. BST pioneered high pressure, slim hole mandrel design and has applied for a patent covering its designs.
In 1998, BST was granted a patent on its coiled tubing sidepocket gas lift mandrel design.
In that same year, BST began its association with PDVSA through its agent in Venezuela, designing high volume, maximum draw down, high efficiency chamber lift completions for use in both Lake Maracaibo and the oil fields in the East. The low bottom hole pressures of these wells allow BST's unique chamber lift systems to maximize their production with much lower cost than any other production system.
In 1999, BST successfully tested its CTMW concentric coiled tubing gas lift mandrel, along with its related valve carrier and flexible dummy running plug. The mandrel, with the flexible dummy plug installed, successfully withstood 20 bend cycles while under full operating pressure. This was a project initiated in joint cooperation with Marathon Oil Company and Quality Tubing, Inc., in Houston, Texas.
On an ongoing basis, BST has been providing well optimization studies and reports for wells on offshore platforms Holly and Gail in the Santa Barbara Channel.
In February of 2002, BST moved to 4450 DuPont Court, Unit C, in Ventura, California, and added three additional CNC lathes, one additional CNC vertical mill, and a two-station robotic welding unit to support BST's SL, HP, VHP, and EHP side pocket mandrel manufacturing capabilities.
In July of 2018, BST moved to its present location at 1456 Fleet Avenue in Ventura, California, with expanded manufacturing and testing areas to support BST's additional DUCON products.
BST is currently designing new valves, mandrels, packerless chamber lift systems, and other related equipment to facilitate maximum, economical production in wells previously unprofitable or with unacceptably low production or low draw down requirements.
At the same time, BST continues to manufacture and sell all of its other lines of equipment.
With its select, world-class product lines, expert personnel, and full-service production facilities, BST is well situated to take full advantage of all new opportunities in supplying the world oil production equipment market.